Viewpoint: Lessons from Brazil
Thoughts on "elimination" in leprosy and some of its ironic consequences.
For much of the past decade, I have been researching the scientific, political and social aspects of Hansen's disease in Brazil, culminating in a Ph.D. in social anthropology for which I focused on the historical and present-day entanglements between the treatment of Hansen's disease and global efforts to eliminate the disease as a public health problem.
Drawing on literature from science and technology studies and based on multi-sited ethnographic fieldwork in Brazil, I investigated the historical roots and long-term impact of both multidrug therapy (MDT) and elimination campaigns—what I describe as a 'bacillus-centered approach' to Hansen's disease.
In my dissertation, published in 2019, I examined the infrastructure and services of some ex-colonies transformed into hospitals specialized in Hansen's disease in Brazil; traced the recent history of the recognition of Hansen's disease as a human rights issue and the central role of Brazilian activists in shaping political agendas; and analyzed still ongoing 'old' scientific debates regarding different aspects of Hansen's disease and its pathological agent and how through time these debates shaped governmental interventions.
My ultimate aim was to explore the impact of the bacillus-driven approach against Hansen's disease.
I also reflected on some people's lack of confidence in well-publicized campaigns about the disease's curability, given that many return to hospital due to 'leprosy reactions' even years after finishing MDT. Lastly, I tracked how the advent of MDT, together with efforts for elimination, directed the focus toward infection control, diminishing the attention given to ensuring the long-term care of patients facing reactions and permanent disability after finishing treatment.
ONGOING CARE
By exploring these specific topics, my study's ultimate aim was to look at the impact of the deep-rooted bacillus-driven approach against Hansen's disease.
Although MDT is highly effective in controlling the mycobacterial infection, it does not necessarily terminate the disease (as many patients might need specialized and urgent care for a longer period). However, the concept of elimination (based on prevalence rates) is closely associated with the patients' completion of MDT. In short, the so-called "Hansen's disease-free world" is populated by thousands of subjects fighting this disease daily.
During my fieldwork and interviews with patients, ex-patients, family members, activists, health professionals, hospital directors, scientists and policymakers, it became clear that, due to the link with how elimination has been measured, the focus on MDT treatment has created an ironic situation.
Although the elimination campaigns of past decades have mobilized people and resources, they may also have contributed to glossing over ongoing scientific uncertainties regarding the disease as well as the need of numerous patients for continuing care after the completion of treatment.
How do we get the government to invest in fresh research projects, campaigns of active surveillance, new public policies, and relevant infrastructures if it is taken for granted that Hansen's disease is about to be eliminated? How does the announcement of the disease's global elimination impact the lives of those patients suffering from leprosy reactions and related disabilities?
"LUCKY"?
Although mine is not the first academic study to address the political effects of the elimination campaigns, it does offer an original glimpse into their impact on local infrastructures and services.
As one Brazilian activist suggested during our interview, the local community leaders and health professionals in Brazil are somehow "lucky" to work in a country that has not reached the elimination target, since the situation allows them to affirm out loud that Hansen's disease is still a public health problem. Nonetheless, when all is said and done, convincing local policymakers and health planners that dealing with the problem requires much more than just the efficient distribution of MDT is not an easy task.
My research suggests that it might be time to change the global approach and announce that Hansen's disease is not only a public health problem in Brazil, but it is still a current global issue that requires considerable public attention, new research funds, political commitments on all levels, and the continuous encouragement of organizations made up of those most affected—the patients and their families.
We may conclude that it is necessary to join forces to eliminate the general perception that Hansen's disease no longer exists or is about to disappear.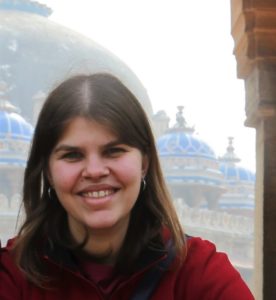 AUTHOR: Glaucia Maricato
Glaucia Maricato holds a PhD in Social Anthropology from the Federal University of Rio Grande do Sul (UFRGS/ Brazil) and is currently a Postdoctoral Fellow at the Institute of Social and Cultural Anthropology at Free University Berlin (FUB/Germany).