A hub for information about Hansen's disease launches from Brazil.
Launched this month, Informa Hanseniase (Info Hansen)  is a new initiative out of Brazil to spread knowledge about Hansen's disease targeting academics, researchers, healthcare professionals, persons affected by the disease, as well as the general public.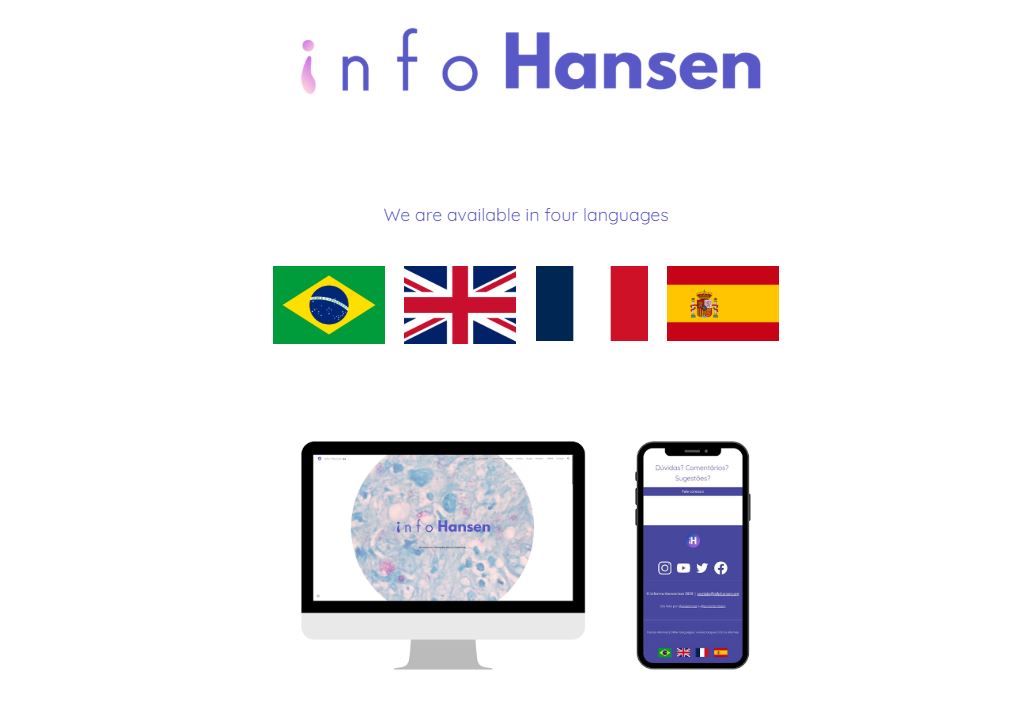 Featuring a website, blog and YouTube channel, Info Hansen will feature scientific articles, opinion pieces, interviews, photo essays, virtual exhibitions and news of upcoming events.
Coordinating the project is Patricia Deps, a professor in the department of social medicine at the Federal University of Espirito Santo Vitoria in Brazil. "This is an educational project," she says, but also "a space for sharing new ideas."
Deps and a team consisting of academics from Brazil and overseas, as well as medical students from her university in southeastern Brazil, are producing, editing and translating content, which will be available wherever possible in Portuguese, Spanish, English and French.
They aim to show what is being done in Brazil and elsewhere to promote a better quality of life for persons affected by Hansen's disease and to achieve a future without the disease.
The first edition of Info Hansen appeared on August 10 on the theme of combatting stigma. www.infohansen.org