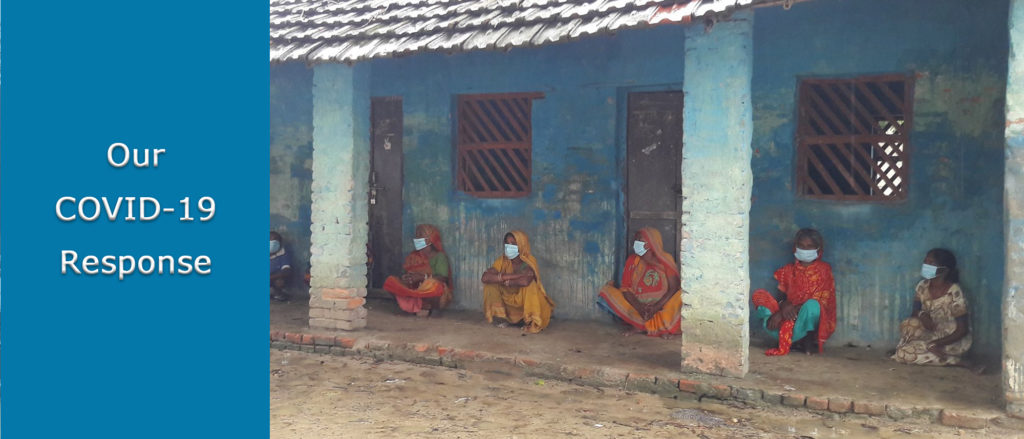 The novel coronavirus pandemic has seen countries take various steps to check the spread of the virus, including social distancing, restrictions on movement and total "lockdowns". The social, economic and health consequences of these measures are likely to be prolonged.
For persons affected by Hansen's disease and their families, the impact has been severe: depriving them of their livelihoods and access to health services, and exposing them to the possibility of further stigma and discrimination should they contract the disease caused by the virus, COVID-19.
Sasakawa Health Foundation is committed to providing support that meets the real needs of persons affected by Hansen's disease and their families in these challenging times, and in a way that contributes to solving the issues they face on a sustainable basis.
Drawing on our experience of supporting and collaborating with organizations of persons affected by Hansen's disease over many years, we are conducting COVID-19 response projects focusing on the following below four activities:
Ⅰ Responding to the direct needs of the community: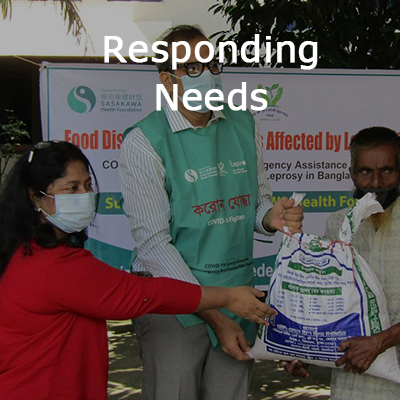 Offer relief supplies (food, medicine); provide small loans/support for livelihood creation; provide materials for children affected and/or children of persons affected to enroll in school; provide materials to enable self-care practices to be maintained; provide information on COVID-19 prevention/information on leprosy; establish hotlines; offer counseling
Ⅱ Advocacy with government: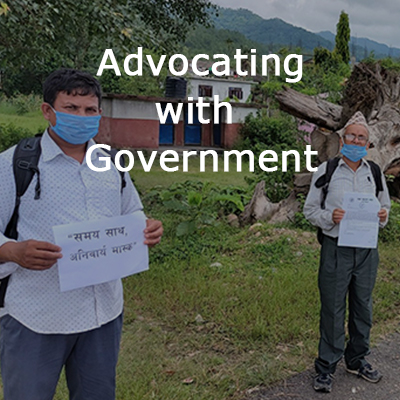 Request local governments/authorities to guarantee access to existing support schemes, consider new support schemes to solve any other problems that persons affected are currently facing
Ⅲ Information dissemination: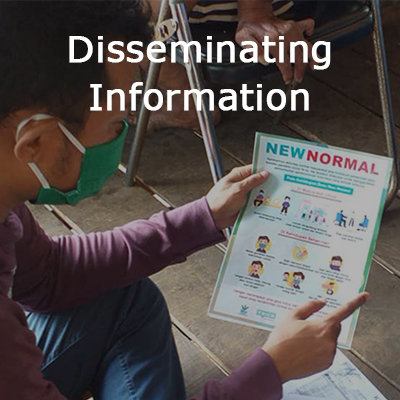 Disseminate information about activities via SNS and/or any other media for the purpose of widely sharing information about project activities with various stakeholders for the purpose of raising the profile of the organization, acquiring new supporters and strengthening PR capabilities
Ⅳ Capacity-building training lectures: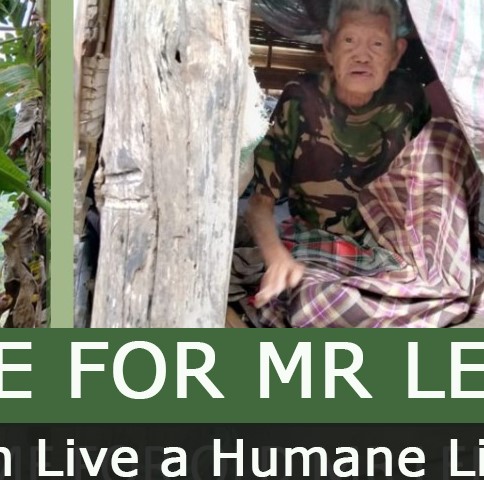 Take courses to learn about fundraising, crowdfunding, social business to increase the sustainability of the organization.
Grant Program
The application call is closed. Thank you for your interest to our program. We will resume calling for the grant early next year.
Sasakawa Health Foundation is implementing a grant program for organizations of persons affected by leprosy/Hansen's disease to support people who have been severely impacted by the unprecedented crisis caused by the spread of the novel coronavirus and the social changes that have accompanied it.  You can see the detailed information here.
Our Projects
COVID-19 Comprehensive Emergency Assistance Pilot Project for Persons Affected by Leprosy
We have implemented comprehensive emergency assistance projects in Bangladesh, Indonesia and Nepal from May to September 2020 for persons affected by leprosy and their family members who have had severe impact by the pandemic of novel coronavirus.
These projects played a very important role as pilot for us to figure out how we could support the communities of persons affected by leprosy effectively and efficiently. The experiences we learned from the pilot projects were incorporated to the grant scheme we are going to implement from November 2020.
---
Bangladesh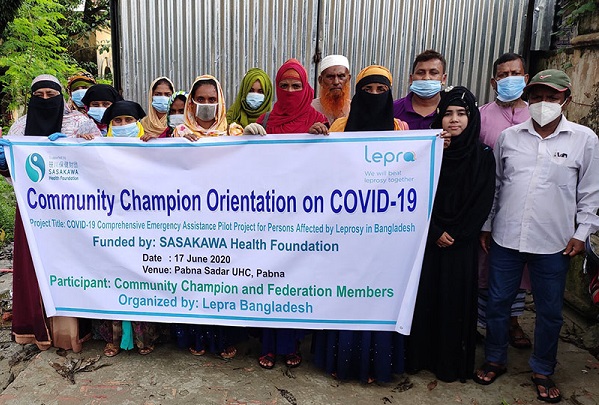 People's Organization: 4 Self Help Groups
 -Bogura Federation
 -Sirajgonj Federation
 -Pabna Federation
 -Natore Federation
Supporting Organization: Lepra Bangladesh
Project Period: 2020/6/1- 7/31
---
Indonesia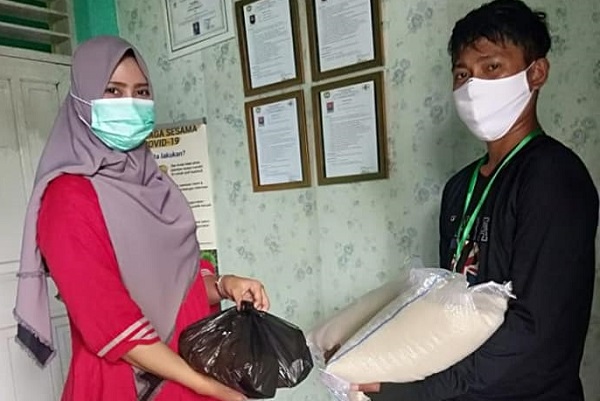 People's Organization: PerMaTa South Slawesi
Supporting Organization: Yayasan Dedikasi Tjipta Indonesia
Project Period: 2020/5/15-8/22
---
Nepal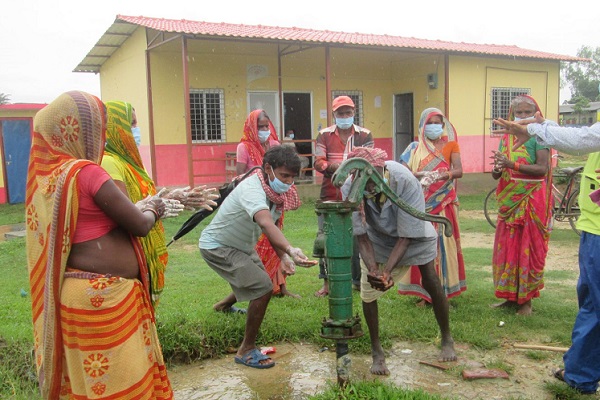 People's Organization:4 Self Help Groups
 -Dhanusha (province 2)
 -Mahotari (province 2)
 -Sarlahi (province 2)
 -Sindhuli (province 3)
Supporting Organization:NLT Lalgadh Hospital and Service Center
Project Period: 2020/6/10-9/15